Essex-based housebuilder says it now has 10 year land bank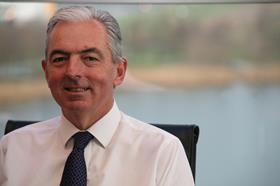 Countryside has reported that house completions rose by nearly 50% in the last financial year, as pre-tax profit more than doubled.
The privately-owned housebuilder's full year results, which have been released today, shows 2,034 homes were completed in 2014, a 44% increase on the 1,409 units delivered in 2013.
The increase in completions was slightly outstripped by revenue growth, which was up 46% to £448.9m in the year ending September 30.
Profit before tax increased by 152% to £12.6 m, compared to £5m in 2013 at the Essex-based housebuilder, which was sold last year to venture capital firm Oaktree.
The acquisition of west London prime specialist Millgate contributed £13.3m worth of turnover and generated £1.9m of operating profit.
Net bank borrowing at the end of September was £81.3 million, double the £40.2m it had stood at the same point in 2013. But this figure was well within the company's £200m revolving credit facility agreed in June this year, according to executive chairman Ian Sutcliffe.
Countryside also said that despite increased development, it had increased its land bank by 495 plots to 23,990, of which 13,408 have planning consent.
Sutcliffe said the existing land bank equated to more than 10 years' worth of production at current build rates, which meant that the company did not need to pay inflated prices to replenish its development pipeline. He wrote that the size of Countryside's land bank provided the company with "a tremendously strong base for future growth."
The average selling price for a Countryside property in 2014 was £311,000 versus £258,000 in the previous year.
Sutcliffe added that the company was insulated against rising sub-contractor costs because 85% of its packages were in place for the current year.