Nuclear reactor decommissioning forms core part of project at Winfrith set to be the first fully decommissioned UK site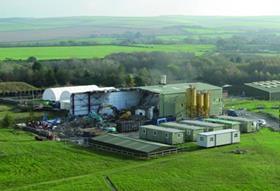 The race has started for a £60m nuclear decommissioning job for Research Sites Restoration Limited.
Nuclear decommissioning client has published an OJEU notice saying it is seeking a contractor to decommission the Steam Generating Heavy Water Reactor (SGHWR) at its Winfrith site in Dorset.
The site is set to be the first fully decommissioned nuclear site in the UK when it is finished in 2021.
The £60m contract is due to be awarded in July 2015.
Last week, the Nuclear Decommissioning Authority, which oversees all the nuclear decommissioning sites in the UK, awarded the £7bn contract to run Magnox and the Research Sites Restoration Limited for the next 14 years to a joint venture between Babcock owned Cavendish Nuclear and Fluor.