Procurement process for new Lincolnshire facility expected to launch this month
The Royal Air Force is looking for design teams capable of delivering a new home for its Centre of Aviation Medicine with a project budget of £45m for candidates with the right stuff.
Currently based at RAF Henlow in Bedfordshire, the centre is responsible for a range of services – including testing new clothing and equipment designed for aircrew; examining the human factors involved in air accidents; and carrying out operationally-focused research.
A pre-procurement notice for the plans says the force is looking to relocate the medicine centre to RAF Cranwell in Lincolnshire, which is home to the RAF College, by 2026 and is planning a "market interest day" for the project in late October.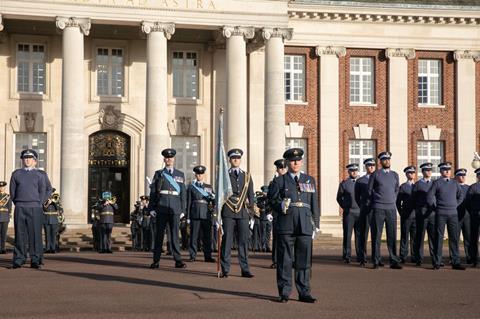 In addition to designing and building the new facility, the RAF said existing equipment may need to be refurbished or new equipment procured for the replacement centre. The equipment earmarked for relocation includes: aircraft cockpit rigs; hypobaric chambers, which simulate the effect of high altitude on the body; hypoxia training rigs; and helmet-testing gear.
The notice, published last week, said it was likely that there would be a need for a "support solution" to maintain equipment at the new base.
"It is anticipated that the contract notice and associated dynamic pre-qualification questionnaire will be issued in October 2021," the notice said.
"Anticipated key dates for this procurement are as follows: contract award July 2023; completion of RAF CAM facility construction phase January 2026; equipment delivery date June 2026."
It added that the maintenance and support aspect of the contract would follow on from the delivery of the equipment.
The market interest day for the project is set to take place at RAF Henlow on 29 October.