Vessel will sail around the world hosting trade talks and promoting British interests
The government is looking for a firm to design and build a £150m 'national flagship' which will sail around the world promoting British trade.
Due to launch in the last quarter of 2024, the as yet unnamed vessel would be the first national flagship since HMY Britannia was decommissioned in 1997.
It is expected to be crewed by the Royal Navy and be in service for around 30 years.
Foster & Partners has a yacht-building arm, while Arup has a significant maritime engineering business. Building has asked the pair whether they are considering bidding for the job.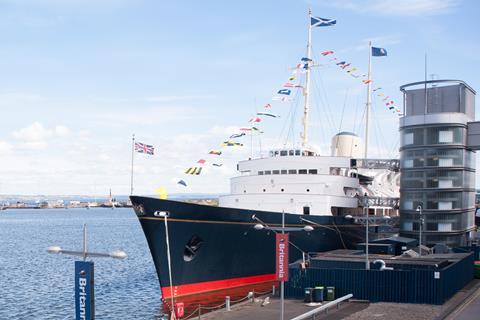 The government envisages the ship docking in ports of countries where a prime ministerial visit is taking place so it can host parallel talks between British and local businesses or trade fairs to sell British products to an emerging market.
The ship, which is being procured by the Ministry of Defence (MoD), could also play a role in UK foreign policy and security interests by providing the venue for summits and other diplomatic talks.
In a contract notice posted last week, the MoD said it wanted the design of the vessel to be a "tangible manifestation of British ingenuity and shipbuilding expertise" and reflect "British design expertise and the latest innovations in green technology".
Firms have until 12 August to respond to a pre-qualification questionnaire, which the MoD will use to invite suppliers to tender for the job.
The first part of the procurement process will involve an international two-stage design competition, with the winning design then forming the basis of the invitations to negotiate sent out to firms bidding for the build contract.
Foster & Partners has designed a series of yachts and superyachts, including the 60m Izanami in 1995.