Deal with US-based Environ boosts Ramboll's UK environment business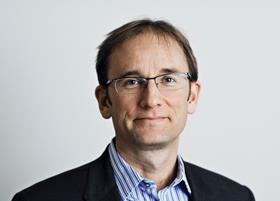 Ramboll has bought 1,500-strong US environment and health consultant Environ, in a deal that doubles the size of its UK environment division to 380-strong.
Denmark-based Ramboll said the acquisition will create a 12,500-strong combined firm with turnover in excess of £1bn and operations across 35 countries.
Speaking to Building this week, Ramboll UK managing director Steve Canadine said the deal would help the firm's UK division gain market share in the infrastructure sector and pick up more work overseas.
Canadine said: "This deal provides many opportunities for the UK business, through our two client lists coming together and through opportunities to expand our service offering."
Environ offers a range of services, including consulting on sustainability and environmental strategy, environmental impact assessments, site remediation, climate change mitigation, due dilligence, water services and air quality management.
The deal adds 200 of Environ's UK environment consultants to Ramboll's existing 180-strong UK environment team, and increases the firm's overall UK headcount from 1,000 to 1,200.
Ramboll has increased its footprint in the UK in recent years, and expanded significantly in the market with its acquisition of 600-strong UK engineer Gifford in 2011.
Environ UK managing principal Matt Davies said: "What Ramboll brings is a greater breadth and depth of skill and experience, a larger footprint and excellent access into a number of strategic sectors for us - particularly the energy and oil and gas sectors - helping us to better support our clients as they expand."
The deal also significantly increases Ramboll's presence in the US, which will become the consultant's fourth largest geographical region after Denmark, Norway and Sweden.
Environ, headquartered in Arlington, Virginia, has 1,000 staff in North America across 50 offices.
Environ offers a range of serices in the environment and health sectors, including air quality management, due diligence, health sciences, environmental impact assessments and water services.
Ramboll's group chief executive Jens-Peter Saul said: "Strengthening our portfolio within environmental services and expanding into new attractive regions, specifically North America, has been a strategic priority for us since 2012.
"The acquisition of Environ is an important milestone in fulfilling this ambition. We are creating a fantastic platform for future growth and Ramboll moves a big step closer to becoming a truly global consultancy."