Materials firm narrows first half losses
Materials supplier SIG narrowed losses in the first half as the firm said a recovery strategy begun last year would mean that full-year operating profit would beat expectations.
The company, which has been blighted by a series of eye-watering losses in recent years, said pre-tax losses in the six months to June had fallen to £1.6m from the £125m loss it racked up for the same period last year on revenue up 32% to £1.1bn.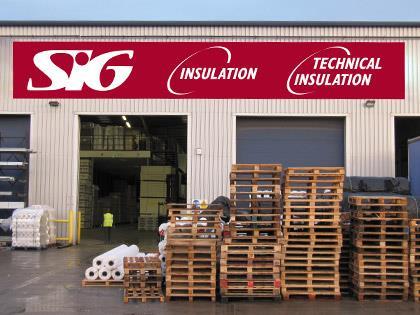 It said that its underlying operating profit was back in the black at £13.6m from a £43m loss last time.
The firm added its UK business had returned to profitability while its operations in France and Poland had turned in record first halves.
SIG added: "The solid trading seen in July/August and continuing robust demand, together with the effectiveness of our supply chain management and commercial agility, gives the Board confidence for the full year performance.
"Providing the disruption from material shortages and haulage constraints does not worsen in coming months, full year underlying operating profit is now anticipated to be ahead of prior expectations."