Contractor has success focusing on engineering work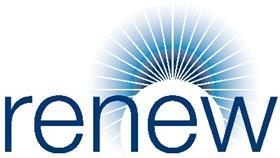 Building and engineering contractor Renew has reported pre-tax profit for the last six months up by more than 600% to £4.2m.
In half year results to 31 March published today the firm said revenue was up 18% to £183.7m, with revenue in engineering specifically up by 49%.
The results follow Renew's decision to close its struggling northern construction business and focus instead on building work in the south and engineering services across the country. The firm said it order book for engineering work was up 40% to £229m, despite the firm's overall order book being 9% down due to the closure of the northern business.
The increase in engineering work is partly a result of the acquisition of engineering firm Amco in February 2011.
Chairman R J Harrison said: "We have made excellent strategic progress and in doing so delivered record interim results. The board expects further progress in revenue, operating profit and margin in the second half of the financial year."