Engineer focuses on infrastructure market to drive growth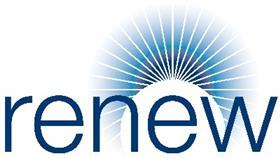 Engineering contractor Renew has reported a tripling of pre-tax profit despite a slight fall in revenue.
In its results for the year to 30 September 2012 the firm reported a rise in pre-tax profit to £8.4m up from £2.6m the year before. These figures included losses from exceptional items and amortisation charges over both years.
Renew also incurred a loss of £2.4m from its sale of mechanical and electrical engineer C&A Pumps Ltd in 2012, which was not included in its revenue and profit figures.
The firm reported a dip in revenue to £37.4m over the period from £352.8m the year before.
Roy Harrison, chairman of Renew, said: "Our recent success in key framework appointments in nuclear, rail and water together with our strong list of future opportunities demonstrates that the group is pursuing the right strategy, evidenced by our growing forward order book and our record financial results."
The firm's engineering services division, which accounts for over 60% of the firm's revenue, reported revenue growth of 24% to £214.1m in 2012.
The group also saw its order book increase 16% to £31m.
Harrison said the firm was on course to achieve its target of growing revenue to over £500m by 2014.