Exclusive: Last week's approach by Carillion is actually the second time the two construction giants have discussed joining forces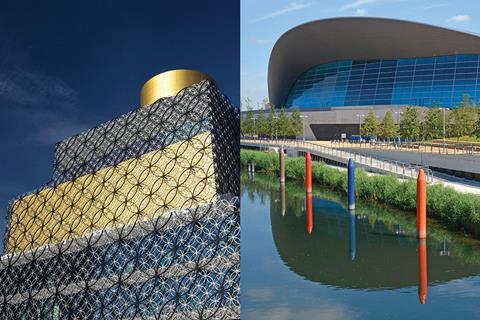 Carillion's approach to Balfour Beatty about a possible merger, revealed last week, is the second time the two construction giants have discussed such a move in the last three years, Building can reveal.
Last week, £4.1bn-turnover Carillion and £10.1bn-turnover Balfour Beatty - the UK's two largest contractors - confirmed they were in talks about a possible merger, in a move that surprised the industry and the City alike.
However, it is not the first time the two firms - which occupied the top two spots in Building's latest Top 150 contractors league table - have discussed a merger.
Building understands Carillion approached Balfour Beatty about a possible merger in the last months of John McDonough's tenure as chief executive in late 2011, prior to the appointment of Richard Howson, the current Carillion chief executive.
A source close to the situation at the time said the proposal was discussed at board level at Balfour Beatty, but the contractor's directors felt there was more value to be had in remaining independent.
At the time Balfour Beatty was led by Ian Tyler, who stepped down as chief executive in March 2013.
Balfour Beatty and Carillion declined to comment on the 2011 merger talks this week.
In announcing the latest talks last week (25 July) – a move that led to both firms' share prices rising around 10% – the two firms said a merger of the two groups "has the potential to create a market leading services, investments, and construction business of considerable depth and scale".
The talks come after a dire period for Balfour Beatty, which has made a series of profit warnings, largely related to ongoing problems in its UK construction business.
It is understood that Carillion's latest approach to Balfour Beatty was made around two months ago, soon after Balfour announced a fresh £30m profit warning, which prompted the exit of Andrew McNaughton, Balfour Beatty group chief executive.
At the same time the firm also announced its intention to sell its consultant arm Parsons Brinckerhoff to refocus on its UK and US construction businesses, in a move that was widely seen as an abandonment of its long-term strategy of diversifying into a global construction and professional services company.
The move to sell Parsons prompted analysts to speculate that Balfour Beatty had made itself open to a possible takeover.
This week analysts interpreted the merger talks, prompted by Carillion, as an "opportunistic take over" bid, with reports claiming Carillion's chief executive Richard Howson and chair Philip Green are being slated to head the combined firm.
But speaking to Building this week, a Balfour Beatty source insisted the proposed merger was not a takeover and that the deal "must work for us".
"We don't need to do this deal, we really don't, and we are only going to do it if there's something worth having in it," the source said.