Underlying rate confirmed as 6.96%, ahead of full launch of troubled scheme on Monday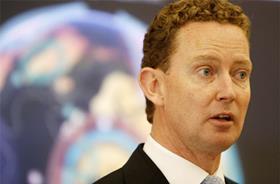 The government's flagship retrofit scheme received a boost ahead of its full launch next week after it emerged that the interest rate charged against Green Deal loans will be less than 7% lower than many in the industry feared.
The level of interest charged on Green Deal loans affects the amount of work that can be done within the scheme's "golden rule", which states that the combined cost of the energy efficiency measures and finance must not exceed the savings on a customer's energy bills.
The interest rate was expected to be between 6.5% and 8%. But speaking ahead of the launch of the Green Deal on Monday, energy minister Greg Barker (pictured) said the headline interest rate would be "at the high end of 6%".
Update: The Green Deal Finance Company (GDFC) has now confirmed that the underlying interest rate on the Green Deal will be 6.96%.
However, the all-in costs, which takes into account administrative costs, including a set up cost for the GDFC itself, brings the lowest overall rate for a £5,000 loan to be repaid over 25 years to 7.67%. The interest rate on the same package over ten years (see table) would be 7.96%.
| | |
| --- | --- |
| Overall interest rates | £5,000 |
| 25 years | 7.67% |
| 20 years | 7.73% |
| 12 years | 7.89% |
| 10 years | 7.96% |
The news came as a welcome fillip to the scheme, which has suffered a string of setbacks ahead of its launch. It also comes as a host of big names, including influential chair of the committee on climate change John Gummer, signed up to Building's Green for Growth campaign, which is calling on government to bolster the Green Deal.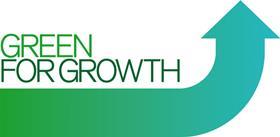 Steven Heath, external affairs director at manufacturer Knauf Insulation, said he was "very glad" an interest rate had been set, because he had feared one would not be available by the launch.
However, he said other countries with similar schemes, such as Germany, had used a lower subsidised interest rate. "It remains to be seen whether a higher rate can persuade enough householders to take up these measures," he said.
But John Egan, chief executive of Green Deal provider Enact Energy, said the rate was "probably the best that you can do on a commercial basis".
Tom Younsepour, senior policy officer at the British Property Federation, said: "It's better than what we were hearing was going to happen, but I don't think for large landlords [the rate will] be a compelling incentive itself."
Providers will hope the lower rate will boost demand after it emerged this week that just five households have had a Green Deal assessment since October, when it became possible to offer them.
Barker defended the low number of assessments, saying the Green Deal was a long-term scheme and had not yet been directly marketed to consumers.
However, he said he did not expect a significant upturn in insulation activity following the scheme's launch.
"The Green Deal is a new market that is going to be driven by a whole range of factors. We don't know how and when the new entrants are going to deploy their marketing packages," he said.
"There isn't a wall of money out there that's going to smash into the market. What we want is the gradual growth of a substantial, sustainable new market in retrofit."
He added that the government intended to "keep under review" its decision to scrap changes to Part L of the Building Regulations, which would have driven take-up of an extra 2.2 million Green Deals.
The changes, known as consequential improvements - but dubbed a "conservatory tax" by parts of the media - would have required homeowners to make energy efficiency improvements when they carried out other work on their homes.
Implementing the changes to Part L is also a key part of Building's Green for Growth campaign.

Hopes for the Green Deal
We are feeling hopeful but it would be wrong to set out an expectation that this will fly out of the door
John Egan, chief executive, installer Enact Energy
It's going to be a long haul. No one should be looking for instant opportunities
Paul Reeve, head of policy, Electrical Contractors Association
This is a long, slow push … in the absence of a mass scale driver take-up will be modest
David Adams, director of energy, Willmott Dixon energy services
The Green Deal will be an evolving story
Tim Pollard, head of sustainability, Wolseley

Read the full Greg Barker interview in next week's Building