Survey finds four fifths of people would support minimum space standards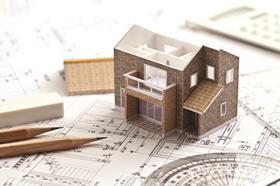 RIBA has called on government to set space and light standards for new-build homes.
RIBA also revealed findings from an exclusive survey by Ipsos MORI, which found four fifths of the public would be more likely to choose a home that meets minimum space standards.
The survey also found 32% of the public cite lack of space and 20% cite lack of light as causes of dissatisfaction with current homes.
RIBA made the call for standards as the government prepares to announce the results of its Review of Housing Standards in England in the coming weeks. RIBA fears government will scrap current housing standards.
RIBA President Angela Brady said: "The country is in the grip of the worst housing crisis in decades and there is an urgent need to provide more affordable, quality homes.
"In their rush to build the Government must avoid the temptation to reduce current standards and give the go-ahead for builders to produce another generation of poor quality homes, without adequate space and natural light.
"Quality cannot be sacrificed by the urgent need to provide more homes. To do so would be a false economy, leaving us with homes people don't want to live and don't want to have in their neighbourhood.
"The Government wants to build an Aspiration Nation, so let's make that possible by building homes that not only suit our most basic lifestyle needs, but are flexible and fit for the future".
"We urge people to back our HomeWise campaign and demand better homes now."