Chief executive Sean Tompkins bags £86,608 bonus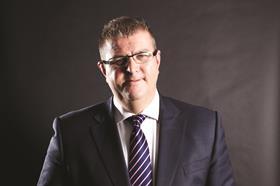 RICS chief executive Sean Tompkins received an overall pay package of £311,130 for the organisation's financial year to 31 July 2012.
Tompkins' remuneration was up marginally from £308,700 the previous year and included a performance related element of £86,608.
Tompkins' predecessor Louis Armstrong received a higher total pay package of £365,000 for the 2009-10 financial year.
But in January RICS members took to social media sites and Building's website to complain about Tompkins' remuneration, as well as an average membership fee rise of 4.6%.
Peter Collins, chair of the RICS remuneration committee, said: "Sean Tompkins' role and remuneration is benchmarked against other similar roles – chief executives of global professional organisations.
"The full package, based on performance related pay, has been set by a remuneration committee, consisting of senior members and independent participants."
The RICS added it had made progress in international markets during the last financial year, including establishing RICS in Brazil, and had seen an increase in member satisfaction levels.
The organisation - which narrowed its full year loss to £863,000 for the previous financial year - is expected to make its latest set of accounts available next month.