New proposed methodology developed by construction firms could become industry standard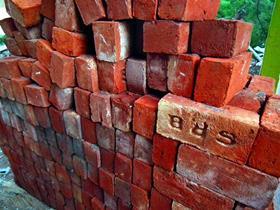 The RICS is lobbying the government to introduce compulsory monitoring of the embodied carbon in new buildings using a new methodology that it has developed alongside a raft of top construction firms.
There are currently multiple methodologies for calculating embodied carbon in buildings, but RICS hopes that by involving a large selection of firms in the development of its methodology it has developed something that can gain industry acceptance as a standard calculation.
Embodied carbon is the carbon emitted in the production and construction of a building, rather than in its operation.
Among the firms that worked on the project are Faithful + Gould, Arup, Mott Macdonald, Gleeds, Skanska, Laing O'Rourke, Aecom and Derwent London.
The RICS' Methodology to Calculate Embodied Carbon will not be published until later this month, but members of the team behind it have already met with officials from the Treasury to propose that it forms the basis for compulsory monitoring of the embodied carbon in buildings.
Martin Russell-Croucher, director for sustainability and special projects at RICS, said: "As energy efficiency becomes more important and we are aiming towards zero carbon, you reduce the operational carbon and the embodied carbon will become a much bigger focus."
He added: "[The government] are happy that we are doing this but it needs a bit more development work - we are starting from a low base."
Sean Lockie, global head of sustainability at Faithful + Gould and one of two lead authors of the methodology, said it could one day form the basis of regulations for embodied carbon, something industry leaders have expressed a desire for in the past.
He said: "The Department for Communities and Local Government [which sets building regulations] have been saying let's have a robust methodology and that's now here."