Meeting this Thursday to look into row over 'suppressed' critical BDO report
The Royal Institution of Chartered Surveyors (RICS) has said it will discuss setting up an independent review of its response into a scandal which erupted last week over allegations a report criticising the group's governance had been suppressed.
BDO warned the organisation was at risk of "unidentified fraud, misappropriation of funds and misreporting of financial performance".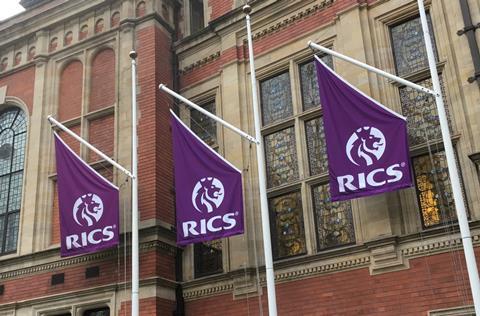 The RICS has been attacked by former directors for 'sitting on' a report which criticised its governance
The RICS had asked the accountant to look at its treasury management in late 2018 with the report coming out early the following year.
The report was not initially shared but four non-executives – Amarjit Atkar, Bruce McAra, Simon Hardwick and Steve Williams – flagged up worries when they found out about it.
But they were dismissed in November 2019 by then president Chris Brooke, who is now the chairman of the RICS governing council, after they raised concerns it had been sat on.
Four former presidents, including Christopher Jonas and Amanda Clack, wrote to the body's current president Kathleen Fontana earlier this month calling for an independent inquiry and demanding answers as to why the "highly credible individuals" were ousted.
The RICS's governing council rejected the option of an independent review, later releasing a statement which said it was "confident in the integrity of the work undertaken by its Audit Committee".
But last Friday it publishing a statement saying it will "revisit" the issue at a meeting of its governing council this Thursday.
It said: "Having carefully considered all views, we believe that it would [be] in the best interest of RICS that [the] governing council revisits the need for an independent review of these events in order to ensure that trust and confidence in RICS is maintained."
In a joint statement, the four ousted directors said last week that they could not "reconcile the institution's published values with some of the behaviours we have observed and to which we have been subjected".
They added: "Now the matter has found its way into the public domain, the potential reputational impact is surely a matter of legitimate concern to all RICS members."
A RICS spokesperson told Building the recommendations in the BDO report had already been covered by three other reports, with two reviews already underway and due to be completed by May.
The spokesperson added that RICS is unable to disclose why the four directors were fired because of contractual issues.