Firm targeting income of £65m this year
Ridge has recruited Aecom's head of cost management at the US giant's Oxford office to beef up its own cost management team in the city.
Patric Vale, who spent nearly a decade at Aecom, joined Ridge as a partner last week. Ridge has more than 220 staff at its Oxford base which is located in the grounds of World Heritage Site Blenheim Palace.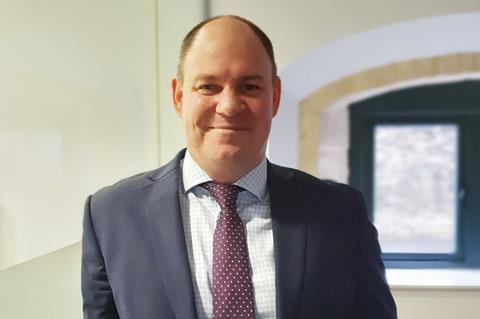 In his new role, Vale (pictured) will have a particular focus on the healthcare, science and higher education sectors.
He has worked on a range of projects in the Oxford-Milton Keynes-Cambridge arc.
These include a Hawkins\Brown-designed biochemistry building for Oxford university and the National Satellite Test Facility in Harwell, Oxfordshire.
Before joining the construction sector, Vale served in the British Army for eight years, where he served as a captain in the 9th/12th Royal Lancers. His tours of duty included Bosnia and Kosovo.
Vale's appointment follows that of Tim Haynes who crossed from HKA to take up a role as disputes partner at Ridge's London office.
Ridge, which is currently managing a job to turn an old power station into a business school for Oxford university, has more than 650 people in 11 offices across the UK, having added more than 40 staff to its team since 2018.
Earlier this year, the firm said income increased 16% to £60.5m last year from 2017's figure of £52m. It is due to release its 2019 figures next spring and is targeting income of closer to £65m.