Quintet of firms doing due diligence on projects being worked on by collapsed contractor
Five companies have begun due diligence on contracts that were being worked on by Clugston when it went bust last December.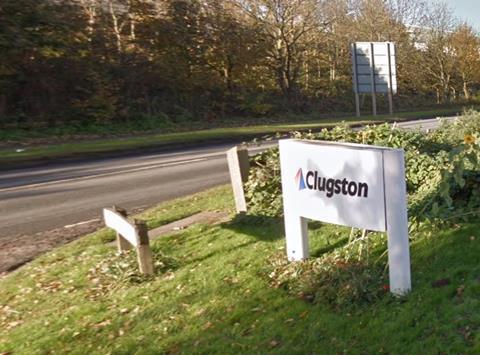 KPMG, administrators to the collapsed firm, said it had approached 36 interested parties to assess their interest in 19 regional construction projects where Clugston had been the lead contractor.
It said it had received signed non-disclosure agreement paperwork from 19 of these parties, with five visiting Clugston's head office to go over the numbers.
Several bids had been received, KPMG said, and discussions with interested firms were "ongoing".
Scunthorpe-based Clugston went under in December with its construction arm owing suppliers and other trade creditors around £71.5m, after accumulating losses on energy from waste (EfW) contracts over a number of months.
Subcontractors were owed £11m, with employees a further £2.7m. The statement of liabilities also includes £25m in potential liquidated damages.
The group had posted a £470,000 loss in 2018, after reporting a £1m profit the previous year.
The company's position was made worse in June last year by the collapse of a key subcontractor, which led to suppliers downing tools until Clugston paid them what they were owed, according to KPMG's report.
KPMG, which in July last year had been hired by Clugston to review its finances with a view to turning round its fortunes, said 62 Clugston workers had been moved over to CNIM UK, which was in the joint venture which was building three EfW facilities.
Of the 324 staff working at the firm when it went under 145 were made redundant when it went into administration, with four resigning. A further 98 staff lost their jobs just before Christmas last year, and currently 11 had been retained to help with the administration process.
KPMG said creditors could expect to receive some money from the bust firm, "where funds allow", although how much and when such payments might be made was currently unknown.
The administrators' report said suppliers owed money by Clugston's construction arm included Tarmac, which was in for £184,000, Gallagher Aggregates (owed £178,000) and Aggregate Industries (£143,000).