Consultant forms agreement with new start-up run by former Davis Langdon partners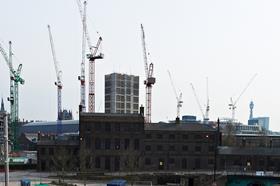 Rider Levett Bucknall (RLB) has signed an alliance agreement with specification consultant Schumann Consult.
The deal will allow Schumann Consult - which was founded in January by former Davis Langdon partners, and father and son, Nick and Mark Schumann - to leverage RLB's global network of 100 offices.
RLB chief executive Lance Taylor said: "Schumann Consult's wealth of expertise and insight into the architectural community significantly enhances the existing portfolio of Rider Levett Bucknall skills."
Nick Schumann said: "The culture of the two firms is very similar with both operating as independent consultants, delivering high quality services to clients."
The news came as RLB secured the role of cost consultant on a £60m housing scheme in central Reading. The client on the scheme is Viridis Real Estate.