Firm will team up with South Africa-based QS to provide cost consultancy services throughout the continent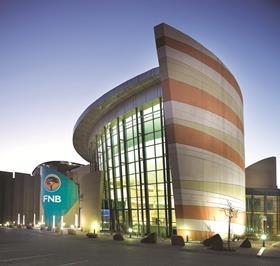 Rider Levett Bucknall has entered the African market after signing an alliance agreement with 50-strong South Africa-based QS Pentad.
RLB and Pentad will team up on bids to provide cost consultancy services throughout Africa.
RLB chief executive Lance Taylor said the tie-up presented a "powerful offer in Africa".
He said the alliance will initially target the civil infrastructure, mining, energy and transport and distribution sectors, followed by the public and commercial sectors.
Pentad's headquarters are in Johannesburg, with a branch office in Pretoria and international offices in Mauritius, Botswana and Mozambique.
Pentad was established in 1997 and has worked on projects including the mixed-use Menlyn Maine Green Precinct in Pretoria and a head office for South Africa's First National Bank.
Taylor added: "Pentad is a like-minded company with the specialist skills and experience required to support our existing work with clients and to support new ventures.
"The African market is dynamic but tough. The move is in keeping with our philosophy: to deliver services through local people, utilising their knowledge and expertise in country, with support from our global network."