UK consultant and South African partner recruit Aecom director to head up new office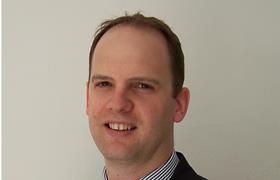 Rider Levett Bucknall's African alliance has opened a third office in South Africa, in Cape Town.
Rider Levett Bucknall (RLB) entered the African market in April after signing an alliance agreement with 50-strong Johannesburg-based quantity surveyor Pentad.
The alliance also has a branch office in Pretoria, as well as international offices in Mauritius, Botswana and Mozambique.
The alliance has recruited former Aecom director Martin Meinesz to head up the new Cape Town operation.
Nicolas Sheard, chief executive of Pentad said: "The market boom of the African continent is generating unrivalled opportunity for Pentad and Rider Levett Bucknall and expanding into Cape Town was an essential next business investment move for the alliance.
"We are delighted to welcome Martin to the team. He has a rich knowledge and expertise of doing business in the continent and will without doubt help us to create a powerful Pentad force for the African market. We have an exciting future ahead."
Lance Taylor, chief executive of Rider Levett Bucknall UK added: "We joined forces with Pentad last year to deliver best practice and greater value for clients based both in the South African marketplace as well as those looking to invest in the country.
"Martin will play an integral role in helping us achieve this goal and strengthen our presence in the marketplace. His appointment and our new office opening significantly reflects the strength of the strength of the alliance and its positive prognosis for future growth."