Consultant targets growth through part-owned subsidiary 3PM and overseas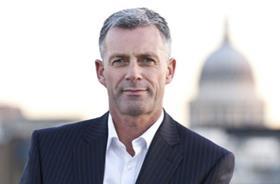 Consultant Robinson Low Francis (RLF) has reported a dip in turnover and pre-tax profit for the financial year ended 31 May 2012.
Turnover dropped 7% to £9.1m, down from £9.8m the previous year, while pre-tax profit fell 20% to £770,000 from £968,000.
In a statement attached to its accounts the firm, led by managing parter David Thomson (pictured), said its aim in this financial year was to maintain a "stable trading position", while targeting growth through its part-owned project management subsidiary 3PM and overseas.
The firm has an international division based in Malta, which is working on "a small number of large long term projects".
The firm said the economic situation had "not allowed the growth we would have hoped for, but our lower cost base has enabled us to maintain a stable trading position despite overall turnover being marginally down on the previous year."