Twenty contractors win places on the local authority housebuilding framework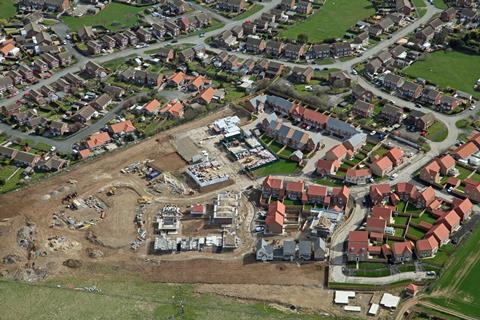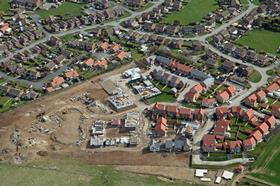 Stirling-based contractor Robertson has won big on a £1.5bn Scottish housing framework, claiming a spot on every lot.
Only Robertson features on all 15 lots, with 19 other contractors landing a spot on at least one of the lots.
A group of Scottish local authorities put together the four-year Workstream 2 Housing Construction framework, which was procured by LHC on behalf of the Scottish Procurement Alliance.
The new framework will be open for use by public bodies across Scotland for houses and flats including sheltered accommodation, care homes, student accommodation.
The scoop is the latest in a string of framework wins for Robertson, which last year claimed the Scotland lot on Scape's £7bn major works framework covering projects worth between £2m and £20m.
Under the Scape framework the contractor is already working on a number of housing projects across Scotland.
The firm also landed a spot on the North East and Yorkshire lot of the Education and Skills Funding Agency's revamped £8bn school building framework at the end of last year.
Engie, which won spots on 11 lots, Bancon and Hadden, which were each awarded nine lots, also did well out of the framework.
The other successful contractors were Ashleigh (Scotland), AS Homes (Scotland), Andrew Shepherd Construction, Campion Homes, CCG (Scotland), CHAP Group (Aberdeen), Cruden Building & Renewals, Esh Construction, James MacQueen Building Contractors, JR Construction (Scotland), Lovell Partnerships, McTaggart Construction, MM Miller, Morris & Spottiswood, Pert Bruce Construction and Stewart & Shield.
The framework was divided into 15 lots, with work split by both region and project size.
Scotland was divided into five geographical regions; eastern, west central, north eastern, Highlands and islands and southern for the framework.
Projects were divided into lots covering projects of up to 15 units on single or multiple sites; projects of between 16 and 49 units on single or multiple sites; and projects of 50 units or more on single or multiple sites.