Elliot Group project one of four which collapsed intor administration
A deal has been struck for the last of four major schemes stalled by the arrest of Liverpool developer Elliot Group.
Administrators for a £70m hotel scheme on Norfolk Street in the city's Baltic district have exchanged contracts with the scheme's original investors.
Work had started on the 300-room hotel when Elliot Group founder Elliot Lawless was arrested on allegations of fraud and corruption in December 2019.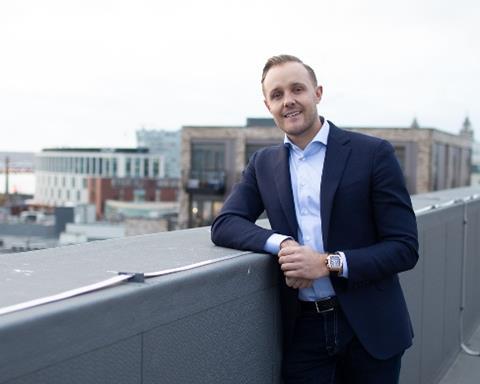 The investigation, which also saw the arrest of a Liverpool council employee, its former head of regeneration Nick Kavanagh, led to investors pulling out of three other schemes being developed by Elliot Group.
Neither man has been charged and the High Court has since ruled that a police search of Lawless' property was unlawful.
Kavanagh was dismissed from his council role in March and at the time said: "I have stayed silent since my suspension in December 2019 because as a public servant it is not my place to comment on matters without the authorisation of my employer. I have kept a dignified silence throughout this process.
"I have always worked within the rules and regulations set out by the council constitution. I have never been inappropriately influenced in my decision-making."
HBG Insolvency Ltd will now put the sale of the Norfolk Street scheme before the High Court for ratification.
Elliot Lawless said: "When my schemes were placed in administration I made a promise that I would work ceaselessly to help secure each site's sale and protect the interests of investors, so I am delighted that my final stalled scheme is to be acquired by its original investors.
"The process, as with the other administrations, has been handled by a third party under strict rules and I sympathise with investors whose bids for The Residence and Infinity weren't successful.
"It has not been easy but with flexibility and good will on all sides the administrators have been able to ensure that all of my stalled projects will now be placed in the hands of new owners and move forward to completion.
"What this latest deal reinforces is that my projects were always very good schemes in prime locations. I'll take considerable satisfaction from seeing them completed."
The other schemes stalled included the £250m Infinity residential scheme, the £100m Aura hotel scheme, both in Liverpool, and a £70m residential tower in Manchester called The Residence.
In September 2020, Merseyside police arrested five people in connection with the same bribery and corruption investigation which saw Lawless arrested. All five were released pending further enquiries.
In March this year, the government started a three-year takeover of Liverpool council's planning, regeneration, property management and highways departments after a damning report into the administration found a "serious breakdown of governance".
The report, by government inspector Max Caller, was ordered following the arrest of Liverpool mayor Joe Anderson in December last year on suspicion of conspiracy to commit bribery and witness intimidation. Anderson has protested his innocence and has called the allegations "absurd".