Public sector procurement body makes string of senior appointments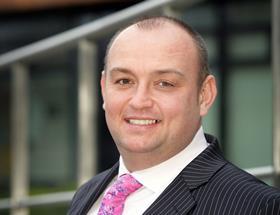 Public sector procurement body Scape has reshuffled its top team with a string of senior appointments.
Chief executive Mark Robinson becomes group chief executive, while Steve Elkin remains chief operating officer.
Below Robinson and Elkin Scape has created a new head of service management level - Alan Coole becomes head of the East Midlands Property Alliance (EMPA), Matt Carrington-Moore becomes head of new business, Simon Read is head of design and Victoria Brambini is head of national frameworks.
Mark Robinson, group chief executive at Scape, said he had restructured the team in response to "growing demand from public sector bodies for our services".
He added: "Public sector bodies are operating in a climate where there are essential construction projects they need to carry out but they have such limited budgets to do so.
"Recognition that their schemes can be delivered quicker and more cost-effectively has led to an increase in the demand for our products and services.
"We have re-structured our business to ensure we meet this demand now and into the future and I am very confident that our new high calibre appointments will continue to take the company from strength to strength," Mark added.