Initiative will use technology to rehearse building techniques in safety
The Houses of Parliament Restoration and Renewal Programme is partnering with Heriot-Watt University to help protect those working on the initiative.
The restoration and renewal programme has awarded the university £75,000 of funding to develop methods to safeguard those working on the project as well as the building itself.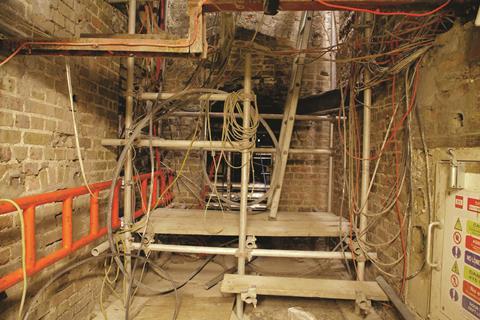 Its work will include looking at the project from the design stage, through to construction and future operation and will use technology to rehearse difficult construction challenges to make sure they are not dangerous for workers or damaging to the building. 
The university's project lead professor Guy Walker said: "We want to create an environment where the most natural behaviour is also the safest and most efficient. With technology we can rehearse construction activities in safety. Designers, engineers and construction workers can sit together in a room and use a digital platform to run scenario tests."
A search for surveyors to carry out dozens of inspections to find out what work needs doing and how much it will cost began earlier this spring.
More than 100 surveys will be required to map out in detail the work required to revamp the grade I-listed building.
This part of the work has an £80m price tag and will be carried out over four years and comes after a long-awaited review into the programme was published in March which said keeping peers and MPs on site while repair work is carried out will cost billions more and take decades longer.
It added the Palace of Westminster should be decanted while work to overhaul the building is carried out. Peers are set to be billeted in the nearby QEII Centre while MPs are expected to relocate to the former Department of Health headquarters at Richmond House.