Work will last for at least the next year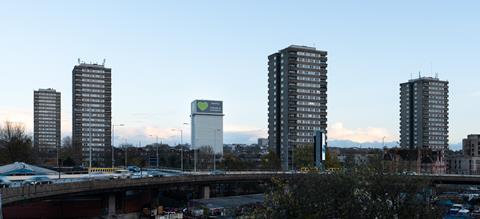 The search is on for a contractor to carry out a £32m site services deal to look after the Grenfell Tower.
The winning firm will be responsible for a range of works including security and management as well as maintenance of site hoardings and scaffolding along with site services and welfare facilities.
The contract for the housing ministry, which took ownership of the tower last July, is for an initial period of 12 months but can be extended by up to two years in four batches of six months.
Firms have until 18 January to register their interest in the project. A shortlist of up to five will be confirmed on 8 February with the contract set to start in June when the ministry's deal with the firm currently looking after the site, Wates, runs out.
The inquiry into the June 2017 fire that killed 72 people was suspended last Wednesday after a member of the inquiry team tested positive for covid-19. It will resume on 11 January next year.