Construction bosses welcome the appointment of the architect of the NPPF as communities secretary in cabinet reshuffle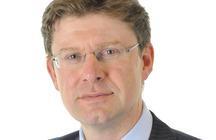 The construction industry has welcomed the appointment of Greg Clark as communities secretary in David Cameron's reshuffled cabinet.
As a minister in the communities department at the start of the last government, Clark (pictured) was responsible for the 2012 National Planning Policy Framework (NPPF), which marked one of the biggest shifts in planning policy for a generation. He later moved to become minister for universities, cities and science, and will now replace Eric Pickles in charge of the communities department.
Kate Henderson, chief executive at the Town and Country Planning Association (TCPA) said Clark has "sound experience" for the position and she looked forward to working with him on "delivering a new generation of garden cities, building on the commitment in the Conservative Party election manifesto". She added that "there is now a genuine opportunity to focus on the real priorities for the country - housing need, tackling climate change and regional inequalities."
Martin Curtis, associate director at Curtin & Co, who worked with Clark in his past role as leader of Cambridgeshire county council, said he had "a huge amount of time" for Greg Clark. "I am convinced the [Cambridge] City Deal would not have happened without his involvement. He proved more than willing to take on board some of our frustrations and oil the wheels of government to make things happen."
David Orr, chief executive of the National Housing Federation, said the body hoped to work with the Clark "on bold solutions to end the housing crisis within a generation".
"We're calling for a long-term plan to be published within the first year of parliament, detailing how the 245,000 new homes we need each year, including 80,000 affordable homes, will be built," he added.