Portakabin brand owners agree 'growth' facility with HSBC and Lloyds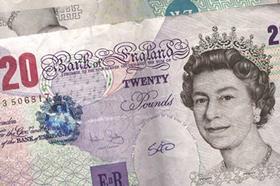 Shepherd Group has secured a £50m funding deal with two banks that it says leaves it primed for growth.
The York-based firm, which counts the Portakabin business among its interests, has struck the deal with HSBC and Lloyds. HSBC has also provided a £20m working capital facility.
Shepherd Group chairman Alan Fletcher said the deal "strengthens our financial position and demonstrates significant confidence in the potential of the group, providing us with additional flexibility and capacity for growth".
Martin Lunt, HSBC's head of corporate banking in Yorkshire, said Shepherd Group appeared to be bucking some trends in the sector.
"While some businesses operating in the construction sector have experienced challenges in achieving growth through the recession, Shepherd Group has continued to thrive, demonstrating that a forward thinking approach can overcome barriers presented by market conditions," he said.