String of schemes now face wait to find out who will build them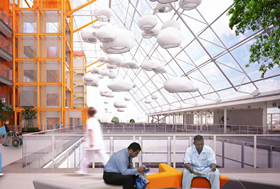 Construction staff have stopped work on a string of major projects across the country in the wake of Carillion going bust.
Work reportedly stopped yesterday at the £700m Paradise redevelopment in the centre of Birmingham, according to local media.
Carillion was one of the main contractors on the scheme's first phase which includes the One Chamberlain Square.
Developer Argent said the office – ironically slated to be occupied by Carillion liquidator PWC – was more than 80% complete.
Rob Groves, Argent's regional director, said its strong relationships with the supply chain and main contractors along with a robust contingency strategy meant they were confident Parry's building would "not be adversely affected".
At the same time, workers had reportedly been sent home from the £350m Midland Metropolitan Hospital project in Smethwick.
The BBC quoted a construction worker as saying: "Everyone on the site got told: 'That's it, go home.' My company said, 'You've been laid off.' They've literally locked the gate. They've told us we can get our personal tools off the site if they're small, but that's it."
Toby Lewis, chief executive of the NHS trust, said they were working closely with the Treasury to ensure the project would be completed.
And Aidan Kehoe, chief executive of the NHS trust behind the he much-delayed £335m Royal Liverpool University Hospital, said it was implementing contingency plans and that the hospital would be built. They were covered by insurance and could engage a new contractor to complete construction, he added.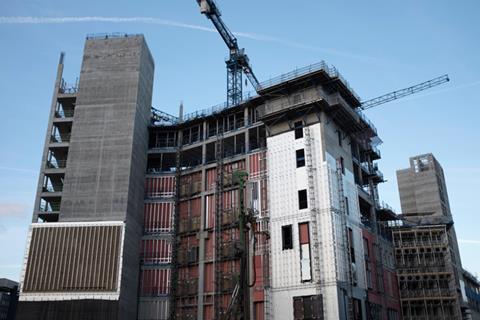 Meanwhile Sunderland City Council confirmed that work on a Feilden Clegg Bradley Studios-designed office block in the city had been suspended. The Vaux scheme, on the site of a former brewery, is one of a number of regeneration projects in the pipeline for the city as part of its Siglion regeneration joint venture with Carillion and Igloo.
"The council has been notified by Carillion's liquidator that building work on Vaux phase one has ceased with immediate effect," the authority said. "The council is in discussions with Carillion and liquidators PricewaterhouseCoopers regarding next steps and to ensure that work is resumed and the phase one building is delivered as soon as possible."
It said the building, which had been scheduled for completion this summer, was Siglion's only active project being delivered by Carillion Construction, and that the company had already made its equity investment "in full" into Siglion.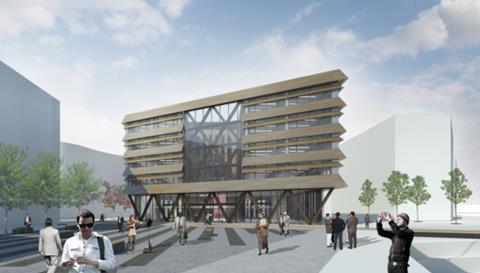 Elsewhere in the north east, Carillion was a stakeholder in the FaulknerBrowns-designed Milburngate mixed-use regeneration project in Durham until it sold its share in the £150m scheme to partners Arlington Real Estate and the Richardson family.
Demolition work to clear the site is still going on and had been overseen by Carillion, with the city's former HM Passport Office due to have been cleared by the end of this month. A spokesman for the project said the construction firm that would build out the project had never been formally announced. He said work would start on site this year and be unaffected by Carillion's demise.
Carillion had also been working on a £71m design-and-build contract for the delivery of new student accommodation for Manchester University, known as the Fallowfield Student Residences project for more than 1,100 study bedrooms in eight low-rise blocks, plus an energy centre. The university yesterday confirmed the business was principal contractor for the scheme, but said only: "At this stage we are considering our options and have no further comment to make."
Carillion was also building phase one of the Battersea Power Station redevelopment which included flats designed by SimpsonHaugh and dRMM.
Sadie Morgan, a director with dRMM, told Building's sister title BD: "We don't have any exposure there because we're coming to an end at Battersea and have been paid. We are pretty lucky in that respect. It's sad when any business goes into receivership – and we had a good working relationship with them – but it's not going to impact us."
Carillion had entered into a joint venture with developer Igloo for a number of residential-led projects around the country including the Heartlands custom-build pilot project on a former mining complex in Cornwall.
Igloo founder Chris Brown said all the JV assets would be transferred to Igloo.