Investigation followed allegations by whistleblower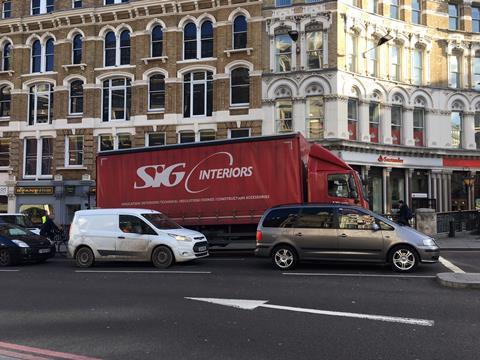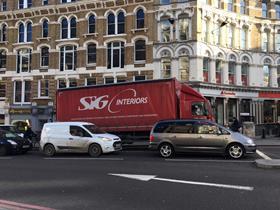 SIG is moving out of its historical Sheffield home in Hillsborough and leaving its corporate head office in London's Paddington next month as the building products supplier looks to cut costs and get the firm back into the black.
It comes as the firm said a probe into accounting irregularities at the business had found no more issues which last month saw it admit that profit booked in the last 18 months had been inflated by more than £6m.
SIG brought in KPMG to look into the allegations following claims made by a whistleblower at SIG Distribution – its insulation and interiors business.
In an update accompanying its latest results – which saw turnover in the year to 31 December 2017 remain flat at £2.9bn with pre-tax losses more than halving from £110m to £51m and underlying pre-tax profit up 4% to £79m – it said KPMG has now completed its review at SIG Distribution "which has identified no further material accounting cause for concern".
But heads are rolling with a number of employees "leaving the business following disciplinary investigations into the circumstances". It added: "The historical overstatements have been thoroughly investigated and reported and we have moved swiftly and decisively to address these serious matters."
The FTSE 250 firm, which provides insulation and roofing to sites up and down the country, said it has taken steps to restructure the business following the arrival of new chief executive Meinie Oldersma last April, including selling a number of businesses which last month saw it offload its loss-making offsite construction business to developer Urban Splash for £1.
It said management "has restored customer focus by reducing the distraction from internal initiatives" which it said included suspending the group's Regional Distribution Centre programme and completing the roll-out of a new enterprise resource planning system across the UK businesses.
The rejig will also see it move out of its Hillsborough office, where the firm has been since setting up in the 1950s, and moving into smaller corporate offices.
SIG said that it has taken the axe to rising costs by cutting discretionary expenditure, scaling back group functions and stripping out layers of management including the UK & Ireland executive management team.
It said operating costs had begun to fall in the second half of last year, adding that it expected these to head further south throughout this year.
Oldersma said: "We have begun to get a grip on operating costs and working capital and we have made significant steps in refocusing the portfolio, exiting from eleven businesses."
But he warned its UK business, which accounts for close to half of its business with a turnover of £1.4bn last year, had become more challenging in recent months following "recent events in the construction industry".
SIG said its RMI markets were subdued, while some commercial new build jobs had experienced delays to starting on site.