Discovery made following allegations by whistleblower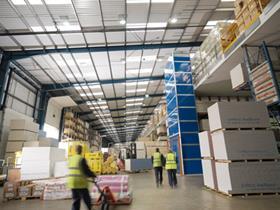 Building products supplier SIG has admitted that profit booked in the last 18 months could have been inflated by more than £6m following a probe into accounting regularities which has seen the firm suspend a number of employees.
The FTSE 250 firm, which provides insulation and roofing to sites up and down the country, said it had asked its external auditor Deloitte and brought in KPMG to look into the allegations following claims made by a whistleblower at SIG Distribution – its insulation and interiors business.
SIG said the investigation had found that up to £3.7m of profit in 2016 had been overstated with a further £400,000 overstatement relating to the years before 2016.
And it added that profit for the six months to June 2017 had been overstated by up to £2.5m.
The Sheffield-based firm said it was suspending "a number of individuals who are being placed under disciplinary investigation into the circumstances surrounding the accounting for these balances"
It added that it was looking at bonus payments made to "certain individuals in relation to prior years"
In a statement to the Stock Exchange this morning, the firm said: "The Group intends to restate previous financial statements for these overstatements, which remain subject to audit, and is currently working with Deloitte to ensure the correct accounting treatment. A further update will be provided at the time of the Group's full year results."
SIG said it had asked KPMG to review its accounting practices as it begins to tighten up controls.
In its last set of annual results, the firm posted revenue of £2.8bn and underlying pre-tax profit of £77.5m in the year to December 2016.
Shares slipped 4% in early trading on the news. The firm will release its 2017 results on 9 March.