Insulation and roofing products firm also battling to grow top line
Shares in materials firm SIG slumped more than 20% today after the firm warned its profit for 2019 will be markedly lower following what it called "ongoing deterioration" in its construction activities.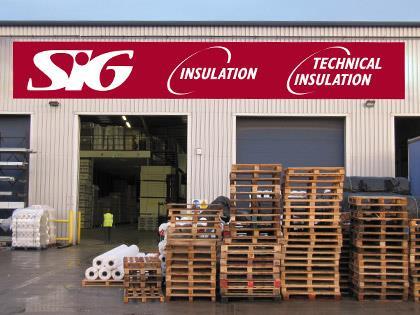 In a trading update, the FTSE250 business said underlying profit before tax for the year to 31 December 2019 would be around £42m, down from a potential £63m.
It also said group turnover would be 6% lower at around £2.5bn.
In 2018 Sheffield-based SIG reported pre-tax profit of £73m, up 25%, on turnover of £2.7bn, down 1%.
SIG is currently selling off its air handling and building solutions businesses, deals it expects to complete by the end of the first quarter this year.
It will receive a net total of around £204m for both units, it said.
The group said several "profit protection actions" it kicked off last autumn would boost 2020's figures, and not 2019's numbers, as expected.
It said its main challenge in 2020 was restoring growth to its turnover.
"Management is taking a number of actions to address sales performance which, coupled with profit protection actions taken in recent months and the annualised benefit of the broader transformation, will leave the group well placed to capitalise on any recovery in trading conditions," it added.
Cenkos analyst Kevin Cammack said the firm's decision to pare back business was having a detrimental impact. "The danger is you hack of some by saying you don't want their business anymore. You end up losing presence in the market and the rebating structures you have in place."
Two years ago SIG admitted its profit figures for 2016 and the first half of 2017 had been overstated by a total of more than £6m.
The Financial Reporting Council told Building its investigation into the audit by Deloitte of SIG's 2015 and 2016 accounts, which was launched in June 2018, was still ongoing.
In 2018 SIG sold its £9m offsite operation, SIG Building Systems, to modular developer Urban Splash for a nominal sum of £1.
At the close of trading today SIG's shares stood at 94p, down 21%. The stock's 12-month high was in May, when shares hit 153p.