Land division expected to bounce back in second half, says housebuilder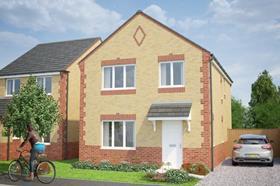 Delays in a site sale will see Gleeson's strategic land division post lower than expected results in the first half of its financial year, the Sheffield-based housebuilder will tell shareholders today.
But the firm will tell its AGM it expects the second half to be "significantly stronger than the first" and the division, which accounted for a third of the group's annual operating profit last year, to post a full-year result in line with expectations.
The division's land pipeline currently consists of 63 sites which Gleeson said had the potential to deliver approximately 21,455 plots. The portfolio includes 12 sites with planning permission.
Gleeson's housebuilding operation expects to complete 15% more homes in the first six months of the year, compared with the 451 units finished off in the same period in 2016, and see a 20% increase for the full year on 2016's tally of 1,013.
In September Gleeson said it was aiming to double the number of homes it built every year to hit an annual total of 2,000 units by 2022.
The firm said 63% of its buyers had tapped into 'Help To Buy' finance deals, and it was seeing what it called "very strong consumer demand in all regions".