Keepmoat and Wates among firms to offer Green Deal to over 150,000 homes in the East Midlands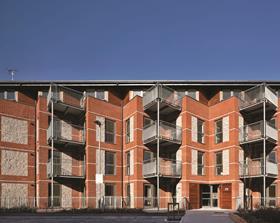 Contractors Keepmoat, Wates and Bullock Construction are among six firms appointed to a £195m Green Deal framework in the East Midlands.
The framework forms part of the Efficiency East Midlands scheme, which is accessed by social housing providers throughout the region.
Its members maintain over 150,000 homes across the East Midlands.
The full list of contractors is:
Herbert T Forrest
Keepmoat
Wates Construction
Bullock Construction
VolkerLaser Ltd
Sustainable Building Services
Martin Smithurst, regional managing director of Keepmoat, said: "Efficiency East Midlands is making huge strides when it comes to creating local employment opportunities and helping households get out of fuel poverty and we are absolutely delighted to be in a position to contribute to this fantastic framework."
Pete Smith, managing director of Efficiency East Midlands, said having "quality installers" who could bring funding to the scheme ensured housing providers could get "the best deal for their stock" and a reducation in carbon emissions.