Minister says a 'large chunk' of the government's Green Deal budget is yet to be spent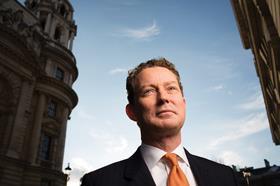 The government still has a "large chunk" of its marketing budget for the Green Deal left to spend, energy minister Greg Barker has said.
The Department of Energy and Climate Change has a budget of £2m to spend on marketing the flagship government scheme. So far it has rolled out a print advertising campaign and created the Green Deal accreditation mark.
Speaking at Ecobuild Barker hailed the launch of the Green Deal in late January saying it was "proceeding as planned". But he also reassured the industry that there was more marketing support to come from government.
"We've still got a large chunk of our communications budget left to spend and we are determined to make sure we also use that £200m of incentives given to us by the chancellor in the most effective way to drive take up," he said.
Barker added that he wanted to work "hand in hand" with the private sector to promote the scheme.
He said that the scheme would be "transformational" for the energy efficiency market. "Energy efficiency itself is coming of age and the Green Deal is perhaps the greatest manifestation of why energy efficiency is right for our times," he said.
Barker defended the Green Deal against critics who have said the interest rate under the scheme is too high. He said it was unfair to compare it with mortgage rates as the Green Deal loan was an unsecurred loan.