Exclusive: Skanska has won the £50m job to build a new cardiac wing at the Great Ormond Street Hospital in London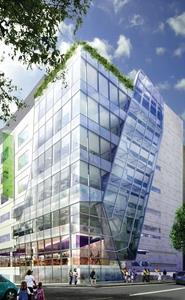 Building understands Skanska has been appointed preferred bidder for the project, called the New Cardiac Wing Phase 2B, which is part of the hospital's wider £320m development programme.
As Building revealed last year, Skanska was up against Bam Construction and Brookfield Multiplex for the job.
The scheme, designed by architect Llewelyn Davies - which has been taken over by HLM - involves the demolition of the existing 7-storey building to level four, followed by the reconstruction of the building to level 8 to ensure that the floor levels align with the rest of the hospital.
The job also includes the fit out of the whole building, except the ground floor, including the replacement of all M&E plant.
The new building will accommodate clinical wards at most levels with one floor of operating theatres and recovery areas.
The ground floor of the building will be occupied by radiology and nuclear medicine departments.
When finished it will be renamed The Premier Inn Clinical Building.
According to the official contract notice, the job is worth £50m.
Work is due to start on in May 2014 with completion expected in February 2017.
Great Ormond Street confirmed Skanska had been appointed preferred bidder for the project.
Skanska declined to comment.