New government figures show drop in social rent home numbers
Industry figures have slammed the latest affordable housing figures, which show a decrease in the delivery of social rented accommodation over the past year.
The latest data published by the Ministry of Housing, Communities and Local Government shows an overall increase in the number of affordable homes delivered across England in 2018/19 of 22% to 57,485.
But completions of homes for social rent fell 6% to 6,287 units.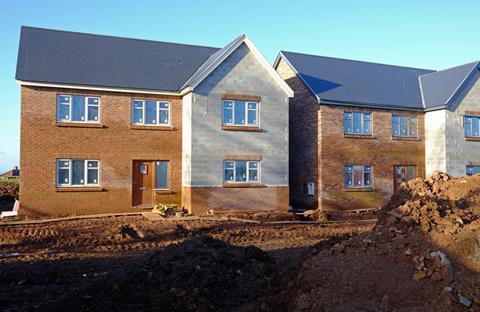 Government data shows 66% of affordable homes were for rent in 2018/19, versus 78% five years ago and 84% at its recent peak of 39,562 in 2010/11.
Private registered providers delivered 82% of the affordable homes in England last year, with local authorities providing 11% and non-registered providers 5%.
Mark Robinson, chief executive of framework specialist Scape Group, said: "While overall affordable housing provision is up, looking closely at the numbers, there are significant differences in the tenure of housing being delivered.
"Today's data reveals another disastrous drop in the provision of homes for social rent under the current government. Local authorities, who are responsible for meeting local housing needs, are under increasing pressure to deliver."
Robinson said that while the housing association model had been highly effective in the management of estates, "social rented homes are not being delivered at the scale and pace the country needs".
And Clive Docwra, managing director of consultant McBains, warned the government it was simply not building enough homes despite its 300,000-a-year delivery target.
"Today's figures will no doubt be seen in some quarters as a progression in that more affordable homes are being built. But the fact is that around three million homes need to be built in the next two decades to meet the housing crisis. The government has singularly failed to build anywhere near enough homes."
And Docwra echoed calls for a government-backed fund through which pension schemes would be able to invest directly in affordable housing construction schemes. As well as helping the SME housebuilder sector, "affordable housing could provide pension schemes with a reliable, socially responsible, long-term investment option", he added.