Spurs stadium architect currently working on Manchester United's Old Trafford masterplan
Populous, one of the consultants working on a masterplan to redevelop Manchester United's Old Trafford ground, has launched a specialist audiovisual and acoustics design agency.
The business, which recently secured planning permission for its Madison Square Garden Sphere entertainment venue in Stratford, east London, has set up Experience Studios with Mark Murphy and Kevin Luckhurst.
Murphy and Luckurst worked with Populous on the design and operation of the O2 Arena and Wimbledon Centre Court, as well as on the 2012 Olympic Stadium and the new Spurs stadium.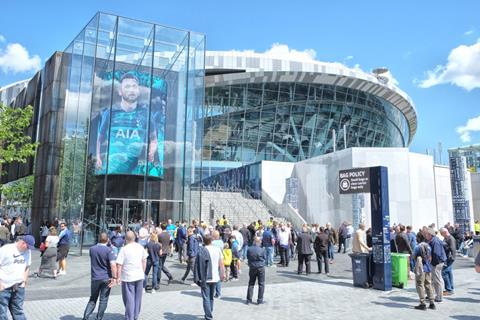 Populous said Experience Studios would use its expertise to influence the architecture of venues at an early stage to "ensure the physical spaces are optimised for spectator experience through audiovisual and acoustic installations".
It said venues would be "primed" to reach audiences beyond their "architectural footprint", and that the agency would push the boundaries of technology to "create exceptional, immersive, and ultimately memorable experiences".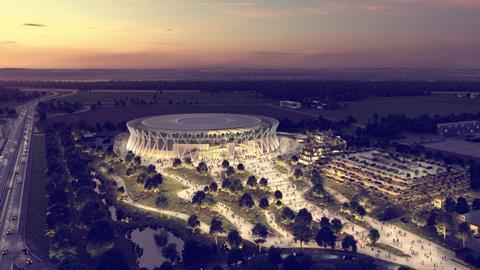 Christopher Lee, Populous' managing director for Europe, the Middle East and Africa, said: "For Populous, it's all about holistic design, having the best people for the job and providing our clients a complete and tailored design package."
Populous and Experience Studios are currently working together on the audiovisual, broadcast, and acoustic design for the 20,000-capacity MUCcc Arena in Munich, which will be Germany's first climate-neutral arena.
Populous is lead architect for the project, for client SWMUNICH Real Estate, which received the backing of Freising City Council in April.