Deal part of £200m regeneration plan in Greenwich area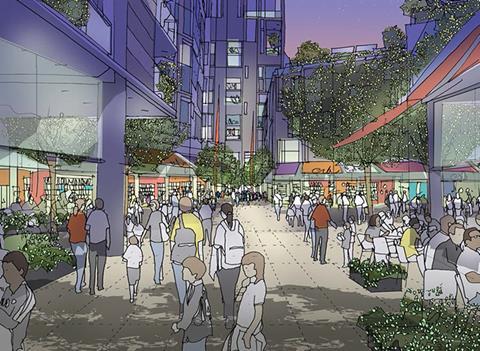 St. Modwen, Notting Hill Housing and the Royal Borough of Greenwich have signed a contract to buy the old covered market on Plumstead Road in Woolwich.
The acquisition of the site is central to the £200m regeneration plans for the area, for which St Modwen and Notting Hill Housing were selected as the preferred bidder back in 2014.
St Modwen and Notting Hill Housing have also signed contracts to form a joint venture partnership called Spray Street Quarter to deliver the project which includes 600 new homes of which 35% will be affordable, a cinema, shops, restaurants and business space.
The new Spray Street Quarter is located directly across from the new Crossrail station which is due to open in 2018. The site also sits between Woolwich's existing DLR and National Rail stations.
The partners will work to assemble the remainder of the site through commercial agreements and a Compulsory Purchase Order Indemnity Agreement has also been entered into with Greenwich should the partners be unable to acquire the necessary land through private treaty negotiation.
St Modwen regional director for London and the South East Tim Seddon said: "With these agreements now in place we are working up detailed proposals for a second public consultation, prior to submitting a planning application during the summer of 2017."