Latest salary survey shows which roles are most in demand
Recruitment firms are offering some workers up to a quarter more than what they are currently earning in an attempt to get them to switch jobs with the new year set to see the predicted war for talent hot up.
Firms desperate for staff have given the green light to recruiters to make eye-popping offers to cherry-pick key staff from rivals in order to plug gaps in their personnel.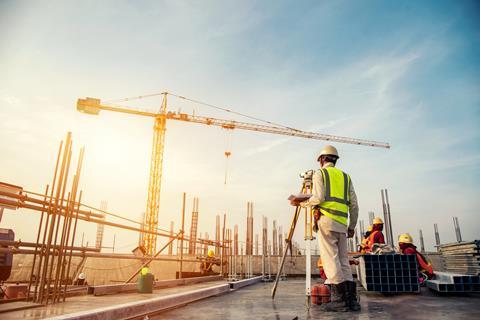 One senior figure told Building: "People are getting approached by headhunters and recruiters with offers that have just stellar money attached. In some cases, people are being offered 25% more than their current salaries."
In-demand roles include quantity surveyors as well as commercial roles such as commercial managers.
Building's contractors' salary survey for 2022, run in conjunction with Hays, has found that salary increases and demands for staff intensified in the latter half of 2021 as lockdown restrictions eased and workloads boomed thanks to pent-up demand.
>> Contractors Salary Survey 2022: A year of salary growth
>> Contractors Salary Survey 2022: The tables
>> Opinion: choppy waters ahead
The race to lure talent has forced firms to dig deep into their own coffers to make sure staff aren't poached with knock-on effects meaning that firms are struggling to stick to internal pay bands for roles while new recruits are demanding more money than existing staff – leading to disaffection and a two-tier pay system.
Dean Averies, a director with regional contractor Beard, admitted: "There is also a significant focus on staff retention – it's integral that we keep hold of the high-quality staff we already have within the business.
"It feels like there is a peak in demand and we are really looking at how we differentiate ourselves from our competition."
Several firms, including Mace and Gleeds, have publicly committed to ambitious growth strategies in the coming years as the effects of covid on the economy wear off and the government commits to a series of spending pledges under its so-called levelling-up agenda..
But last year, Mace chief executive Mark Reynolds said firms needed to bring in and develop talent rather than turn to other firms for staff.
He said: "The conversations I'm having with other senior leaders within our sector, both consulting and construction, are certainly forecasting job demand in the future.
"I'm quite openly having conversations with other leaders, and they're having conversations with me saying, 'Where are we going to get these people from? Let's not poach them off each other because all we'll do is create internal wage inflation'."
Such is the sensitivity over hanging onto key staff that last summer, in an interview with Building, Kier chief executive Andrew Davies declined to name some of the people who have helped rebuild the business for fear of them being poached. "I'm not going to give you the names because you'll publish it and I'll have the bloody headhunters nicking my top people," he said.
News of the offers being made to tempt people to switch confirms what many have predicted for this year – that wage inflation will be difficult to keep a lid on and could even outstrip materials price rises in importance.
Boris Johnson told last autumn's Conservative party conference he wanted the country to move "towards a high wage, high skill, high productivity economy".
But former Osborne chief executive Andy Steele, who left in the autumn, spoke for many when he said: "[High wages and high skills are] great in theory but somewhere there is a cost in all this. Either we will get inflation or demand will drop because of spiralling costs."
And Mark Farmer, the boss of consultant Cast, whose government-commissioned Modernise or Die report on the industry came out more than five years ago, told Building: "We cannot replenish skilled labour in the same way that manufactured materials can be re-stockpiled. Unprecedented wage inflation is starting to elevate the productivity debate across the industry."
Meanwhile, Sadiq Khan has called on the government to create a temporary visa scheme for construction workers to alleviate the "double impact" of the pandemic and Brexit on labour supply.
The mayor of London said last week that a "coronavirus recovery visa" was needed to help sectors – including construction – struggling with labour shortages. This should offer the right to work in the UK for at least 12 months and be tailored to specific sectors.
Khan pointed to official figures showing that the construction industry had 48,000 vacancies between August and October last year, the highest figure for two decades.