Analysis finds shortage of skilled staff in construction compared to other sectors of the economy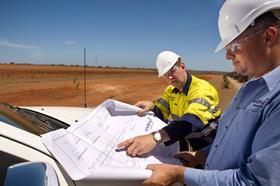 June is the best month of the year to hire engineers and other construction professionals, research by recruitment firm Randstad has found.
The analysis of over 16,000 job vacancies found that in June there was an average of four candidates for every new vacancy in June, compared with an average of just 1.5 over the course of the year.
Owen Goodhead, managing director of Randstad Construction, Property & Engineering, said more candidates were will to change job in the summer "meaning the effort to recruit and the competition for the best talent is less intense".
He added: "With the ratio of professional candidates to potential vacancies so advantageous to the hiring organisation, the summer is an ideal time to recruit."
However, the study also found that there is a shortage of construction professionals.
It found that over the last three years there has been an average of 1.5 candidates for each new role advertised, compared with an average of 2.7 candidates across other sectors of the economy.
Goodhead said: "The UK lost a lot of skilled engineering and construction talent over the course of the downturn as overseas markets offered more work and better pay.
"Fortunately, the domestic situation has improved dramatically over the last year as large-scale infrastructure projects have boosted demand. This demand has allowed the sector to increase the number of people in the workforce but there are still significant skills gaps in the workforce.
"Put simply, the number of workers isn't an issue for the industry, but attracting and retaining highly skilled and trade/labour people is a challenge that still needs to be tackled."