International Steel Trade Association writes to European Commission to back Chinese rebar imports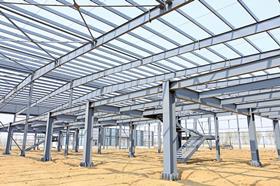 A steel firms' trade association has waded into the ongoing row over allegedly defective Chinese steel rebar imports into the UK, claiming moves by the EU to tighten import regulations could damage the free market for rebar and force up prices.
The International Steel Trade Association (ISTA), which represents steel traders, has written to the European Commission - which is investigating claims of "dumping" of defective Chinese rebar in Europe - to warn that any restrictions on imports will "inhibit freedom of choice for users in the UK market".
ISTA claims any introduction of import restrictions could reduce competition in the market.
In its submission, ISTA further argues that Chinese rebar imports are accredited by the Certification Authority for Reinforcing Steels (CARES) which "guarantees
quality and traceability".
ISTA's intervention comes after months of controversy about the quality of Chinese imported rebar.
Steel producers' association UK Steel has launched a Charter for Sustainable British Steel in an effort to combat what they see as sub-standard Chinese imports,
while firms including Willmott Dixon have issued warnings about potentially defective imported rebar from outside the EU.
CARES has said it received three allegations of non-compliance of Chinese rebar imports between September 2013 and August 2014, but, following investigations, "found no evidence of sub-standard products".
Tony Singer, president of ISTA, said he wanted "a free and fair trading environment for the industry" as its members rely on imported steel to feed their own supply chains and maintain competitiveness.