Wilkinson Eyre hoping for a hat-trick
Wilkinson Eyre has been shortlisted for what could be its record-breaking third Stirling Prize.
The practice's conversion of the Bodleian's grade I Weston Library is also one of two projects commissioned by Oxford University which have made this year's shortlist. Herzog & de Meuron's Blavatnik School of Government is the other. It is unprecedented in Stirling history for one client to be responsible for two contenders.
A third education project – the City of Glasgow College riverside campus by Michael Laird Architects and Reiach & Hall – makes the sector odds-on to pick up the prize.
But the other three projects on the shortlist will make sure it's a tough fight.
Two are residential. dRMM is on the list with Trafalgar Place, one of the first housing schemes in the controversial £2 billion redevelopment of the Heygate Estate at Elephant & Castle in south London.
And Loyn & Co's subterranean house on the Welsh borders, Outhouse, is the first private house to make the shortlist for 15 years. The last one was Eldridge Smerin's The Lawns in Highgate.
OutHouse has also been longlisted for the RIBA's House of the Year Award. The Cardiff-based practice is on a winning streak. Last year it won Wales' Gold Medal for architecture for the second year in a row.
The Stirling shortlist is completed by Caruso St John's Newport Street Gallery in Vauxhall for Damien Hirst.
The practice has been shortlisted before, as have Reiach & Hall and dRMM. Michael Laird Architects and Loyn & Co Architects are finalists for the first time.
Herzog & de Meuron is a previous winner, for the Laban Dance Centre in 2003, while Wilkinson Eyre is one of only four practices to have won twice – for the Magna Centre in Rotherham and Gateshead Millennium Bridge, in 2001 and 2002 respectively. If it bags the prize again this year it would be the only architect with a Stirling hat trick.
RIBA president Jane Duncan said: "This shortlist reflects everything that is great about UK architecture – a blend of experimental, artistic vision and a commitment to changing people's lives for the better."
As well as being "fantastic new additions" to their locations, their "stand-out common quality is the inspiration they will bring to those who study, live, visit and pass by them, for generations to come".
She went on to praise the "enlightened clients" who had made the Oxford projects and the art gallery possible, saying their support "contrasts the slump in publicly funded architecture".
This year's jury is chaired by Zaha Hadid Architects partner Patrik Schumacher, with Paul Monaghan, director of last year's winner AHMM, Roisin Heneghan, co-founder of Heneghan Peng which was shortlisted last year, Mike Hussey, founder of property firm Almacantar, and the artist Rachel Whiteread.
The winner will be announced on October 6.
The shortlist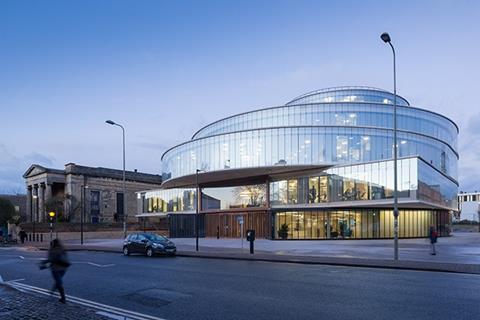 Blavatnik School of Government, University of Oxford by Herzog & de Meuron
"A contemporary new building in a conservation area takes the traditional Oxford quad and tears up the rule book."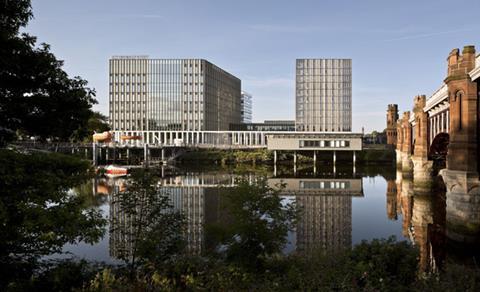 City of Glasgow College, Riverside Campus by Michael Laird Architects + Reiach & Hall
"A new icon on the Glasgow skyline with a campus anchored by two generous civic spaces, a cloistered garden and grand hall."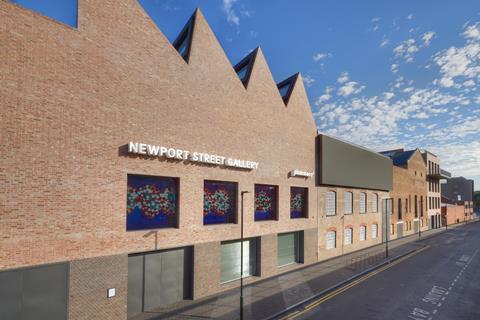 Newport Street Gallery, Vauxhall by Caruso St John
"Three Victorian workshops that were once used to create sets for West End productions have been bookended by Caruso St John's new buildings; the five buildings now joined together seamlessly to create superb gallery spaces and a beautifully curated new street."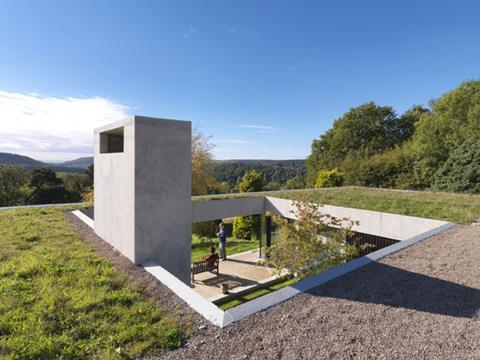 OutHouse, Gloucestershire by Loyn & Co
"An exemplary concrete house on the Welsh borders, designed for a couple of retired artists, it delights with unexpected spaces, some underground, with a field as the roof. The architect's use of light, air and vistas make the absolute most of its sloping site and wide views."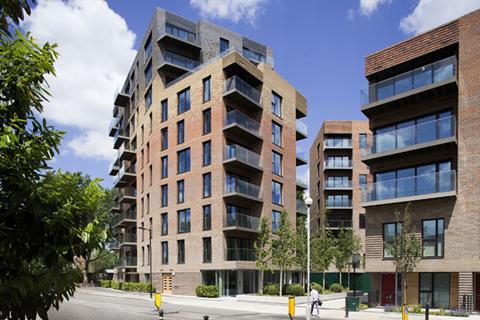 Trafalgar Place, Elephant & Castle by dRMM
"A a flagship development of 235 high density, high-quality homes set amongst retained mature trees and extensive landscaping; bringing a sense of tranquillity to a very urban location. Clever use of brickwork gives the new buildings an identity of their own; eight types of brick have been used, each one chosen to reference neighbouring buildings."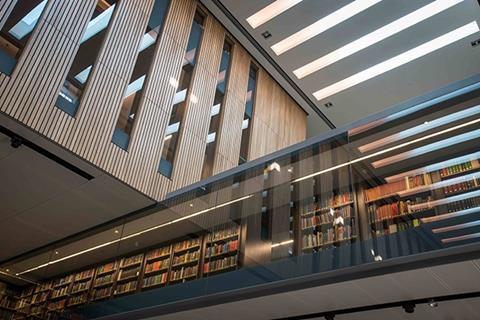 Weston Library, University of Oxford by Wilkinson Eyre
"This Giles Gilbert Scott grade II-listed gem was once rather insular but has been transformed by a bold new glazed mezzanine to reveal to the public the treasures contained inside."
Source: RIBA