Client is Croydon council's development company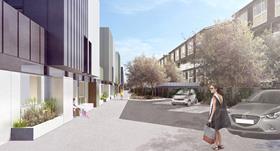 Surrey firm Buxton Building Contractors has begun work on a scheme to build 66 mixed-tenure homes designed by Coffey Architects on five sites in Croydon.
The projects are all for the smaller sites programme run by Brick by Brick, Croydon council's wholly owned development company.
The programme takes brownfield sites occupied by garages or obsolete 1970s prefabs and builds a mixture of dual-aspect three-bedroom houses and one- and two-bedroom flats. Brick by Brick says it is aiming for 50% of the homes across its development programme to be "affordable".
Two sites in north Croydon, near Crystal Palace, will include 16 flats and one house, and three sites clustered together in New Addington in south Croydon, will include 43 flats and maisonettes and six houses.
Brick by Brick was established in 2016 to build more than 1,000 homes across the borough by 2019.
The group set up a framework of contractors to carry out the work – including Henry Construction, Osborne Homes and north London firm Quinn – as well as a roster of architects.
Henry Construction is also carrying out work on a deal for developer Hub to turn the former headquarters of Croydon council into more than 500 homes.