Currie & Brown wants £1.8m lopped off sale price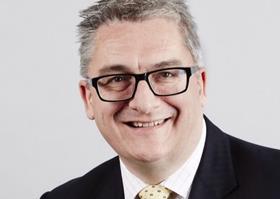 Sweett Group's £9.3m sale of its Asia Pacific and India businesses to Currie & Brown has hit problems.
The two companies are locked in a dispute over an adjustment to the sale price on the back of changes to the net asset value of the businesses, caused primarily by exchange rate movements.
Currie & Brown believes there needs to be a reduction of £1.8m in the price, while Sweett has reported it has been advised that the sale price should be reduced by around £540,000.
Sweett notified investors of the dispute in a statement on the AIM stock exchange this morning. The dispute is being referred for expert determination as a result of the disagreement and the two parties are seeking to agree an independent accountant.
Sweett said it disputes a "number of matters," including the treatment of client balances, particularly in China, the accounting policies and practices adopted by Currie & Brown and its interpretation of the Sale documents.
Sweett's chief executive Douglas McCormick (pictured) previously told Building that the proceeds of the sale would be used to "significantly improve" the firm's net debt position, which reduces to circa £4m, down from £9.5m in April.
The news follows Sweett's February sentence for bribery offences in the Middle East, for which the company has been ordered to pay a £2.3m fine.
Currie & Brown declined to comment.