Severfield chair and former Kier boss will head up Sweett board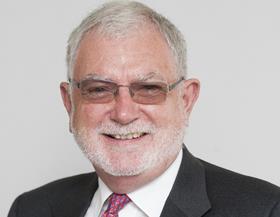 Sweett Group has appointed former Kier chief executive John Dodds as non-executive chairman.
Dodds, who is also non-executive chairman of steelwork contractor Severfield, will take the Sweett board role after the consultant's annual general meeting on 29 August 2014.
He succeeds Michael Henderson, who is retiring after four years as Sweett chairman and 16 years on the board.
Dodds has had an active couple of years at Severfield, where he stepped in to become executive chairman of the firm for nine months between January and September last year after a series of profit warnings forced the chief executive Tom Haughey to stand down.
Severfield appointed former Kier board director Ian Lawson as chief executive in September, allowing Dodds to return to a non-executive chairman role.
Dodds is also a non-executive director at Newbury Racecourse and Lagan Group Construction Holdings.
Alan Lovell will also join the Sweett board as a senior independent director after the AGM, replacing Nicholas Woollacott, who is also retiring.
Dodds said: "I am delighted to be joining Sweett Group at this time and much look forward to working with the executive team to maximise opportunities that exist in a strengthening home market, whilst continuing to leverage the very significant benefits of the global network. We will be building on a strong platform."
Sweett chief executive Dean Webster said: "I am very pleased that John has agreed to join Sweett Group as chairman. He is an industry heavyweight with broad experience and is highly respected by both the construction sector and the investment community. I very much look forward to working with him and benefitting from his experience. I welcome Alan too, whose expertise will add another dimension to what is a very strong Board.
"I would also like to take this opportunity to thank both Mike and Nick for their support and guidance over the many years they have been involved with Sweett Group and particularly the last six years which has seen the Group become far more diverse both geographically and from a sector perspective. I speak for everyone at Sweett Group in wishing them both well for the future."