The project is to be procured via a RIBA design competition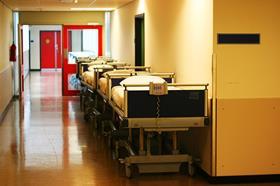 Sweett has been appointed by Great Ormond Street Hospital (GOSH) in central London to provide trust cost adviser services on phase 4 of the hospital's redevelopment.
Phase 4 is part of the world-leading children's hospital long-term development masterplan to redevelop its site and maintain the hospital's position at the forefront of paediatric care and research.
The phase will deliver 100 additional beds, outpatient rooms, radiology and laboratory suites, education facilities, including a new school, an activity centre, office space and a roof garden.
GOSH will procure a multidisciplinary design team and main contractor through a design competition via RIBA Competitions.
Carl Bishop, senior director at Sweett Group, said: "We are pleased to be appointed by GOSH as Trust Cost Advisor on this significant and important Phase 4 redevelopment project. It is exciting to be part of such a landmark project and we look forward to delivering a successful outcome."
The project is joint-funded by the Department of Health and the GOSH Charity and will start on site in early 2019 with completion in 2022.