Consultant targets £100m revenue within two years ahead of AGM today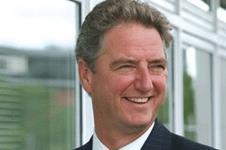 Sweett Group is revising up its growth forecasts and targeting £100m revenue within two years after stronger than expected trading in the UK, the consultant has announced.
Ahead of its AGM, being held in London today, Sweett said trading in the first half of its financial year had exceeded management expectations, particularly in the UK.
Sweett chief executive Dean Webster told Building this had prompted the board to begin redrafting its business plan to factor in greater projected growth in Britain.
Sweett's share price was up 19% to 45p in trading this afternoon.
This is not the first time Sweett – which turned over £80.6m in the financial year to 31st March 2013, up 11% on the previous year – has set a target of reaching £100m turnover. In April 2008 the firm said its target was to reach the milestone by 2010.
Webster said he was confident the firm would reach its target this time round.
He said: "This time we're coming out of a recession rather than going into one. We've moved on considerably – we're a more diverse, global business with more than 50% of our turnover coming from overseas."
Sweet is ditching its existing three-year business plan after one year. The redrafted plan will run to 2016 and incorporate a higher UK growth target, above the 2% per annum target contained in the existing plan.
Webster said the UK order book is up 20% on this time last year and the division's infrastructure and energy businesses in particular are performing ahead of management expectations.
Sweett will stick to existing growth targets for its Asia Pacific and India businesses of 15% per annum and the Middle East of 10% per annum.
In its full-year results, announced in July, Sweett also posted a return to pre-tax profit of £1.8m, rebounding from a £1m pre-tax loss the previous year.
The recent run of good financial news for Sweett comes after a tough 18 months for the firm, which included its first full-year loss, the launch of an internal investigation into press allegations of bribery in the firm's Middle East division and successfully fending off an attempted management coup by disaffected shareholders, including former chairman Francis Ives.
Webster said the firm had set up an alumni group to ensure former staff – some of whom hold shares and rebelled against the board with Ives in May – were better informed about the firm's plans.
Sweett confirmed after the AGM that all its resolutions passed, including a resolution to re-appoint chairman Michael Henderson for an additional year.
Henderson had planned to retire this year – partly prompting Ives' bid to oust him and be re-instated in the role – but he postponed his retirement earlier this year.
Finance director Chris Goscomb said the firm is still investigating the corruption allegations made by the Wall Street Journal and "will announce the outcome when the investigation is complete".