Consultant reveals breach of loans covenants and £1m loss in delayed accounts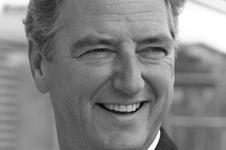 Shares in consultant Sweet Group, formerly known as Cyril Sweett, fell 5% this morning as it reported a pre-tax loss of £1m and revealed it had breached its banking covenants.
The consultant, which earlier this year posted profit warnings and delayed publication of the accounts after expected sales of two PFI assets failed to materialise, said its principal banker, Lloyds HBoS, had granted it a "waiver" to the breach of loan covenants.
However, the firm said the group had a record forward order book of £90m and was showing continued growth in its Asian business, with the number of staff increasing by 30%.
Chief executive Dean Webster said the results were "severely affected" by losses in Australia and the Middle East in the first half of the year and further problems in the second half. These included delays in reaching financial close on the Leeds social housing PFI project, the deferral of two other PFI asset disposals, and £650,000 in finance costs relating to a foreign exchange exposure in Australian Dollars.
The loss in the year to March 31 2012 compares to a profit of £2.3m in 2011. Revenue was exactly level with the amount recorded in 2011, however revenues in Europe were down by 8% to £39.8m, with the region now making up just 55% of the sales of the total business.
Sweett Group said it had net borrowings of £8.2m, with the principal laons from Lloyds held under five separate covenants. At 31 March 2012, the amount undrawn under the Group's credit lines was £7m (2011: £7m). It said two of the financial covenants, being the cash flow cover and gearing covenants, were infringed at 31 March 2012.
The notes to the accounts list a set of seven uncertainties – including the continued deferral of closure for the Leeds social housing PFI scheme, which could cost up to £800,000 if no resolution is found – which it says, in aggregate, cause a "material uncertainty which may cast doubt about the Group's ability to continue as a going concern." However, it said it had assessed the risk and decided all of the risk were unlikely to materialise.
Webster said: "The cost cutting actions implemented during the second half of last year have given us a strong platform from which to deliver on our strategy to grow our already diverse business across growth sectors in the UK and growth markets abroad, in particular in Asia Pacific.
"The Group's trading during the first four months of the current financial year has been in-line with the Board's expectations, with each reporting region seeing significant increases in profits compared to the same period last year. Our order book currently stands at £90m, with a healthy split across Europe, where we have secured major framework appointments in the energy sector, and Asia Pacific, where we are capitalising on vibrant construction markets. Our order book in the Middle East is also recovering, following the Arab Spring."