Consultant decides to offload Asia-Pacific business, which accounts for over a third of its turnover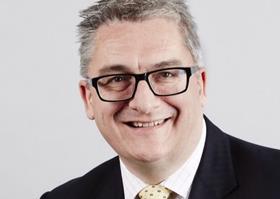 Sweett Group has completed a strategic review and decided to put its Asia-Pacific business up for sale.
The consultant embarked on the review in December after reporting a 90% slump in pre-tax profit in half-year results to September 2014.
In an update to investors today, Sweett's chief executive Douglas McCormick (pictured) and chairman John Dodds said they had completed the review and decided to offload the Asia-Pacific business, adding that it had "commenced discussions with a number of interested parties".
Within the Asia-Pacific business, Sweett said its Asia business was growing, but, as previously announced, "it remains likely" the firm will have to make a £3m writedown on the value of its Australia business in its forthcoming full-year results to March 2015.
Sweett said the Asia-Pacific business accounts for around 35% of the consultant's global revenue. Last year the firm posted global revenue of £89.4m for the year to March 2014.
The firm said the performance of its UK and Europe business, which accounts for 55% of group revenues, "has continued to be strong", while its joint venture in the US was "performing well" and would contribute profit in the forthcoming set of results for the first time.
The board also provided an update on an independent investigation it commissioned into historic allegations of bribery in its Middle East division made by the Wall Street Journal in 2013.
Sweett said its independent investigation had now concluded and "a summary of facts" has been passed to the Serious Fraud Office (SFO), which as previously announced is carrying out a separate investigation into the matter. The statement today says "the SFO's investigation continues".
Douglas McCormick, chief executive of Sweett, said: "I have been in post for seven weeks and have visited many of our operations and met a large number of colleagues.
"I have found a great business which has had a difficult time. These difficulties are very clearly surmountable and we have outlined today a broad strategy, focusing on improving Group profitability and cash flow, addressing a number of the key issues facing this business.
"Sweett Group has a strong brand and market positions, valuable businesses with high quality clients and excellent, dedicated colleagues and I very much look forward to delivering the new strategy with them."