Consultant to act as programme manager and director on redevelopment of Chase Farm hospital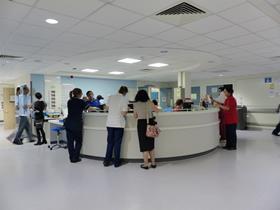 Sweett Group has been appointed as programme manager and programme director on the redevelopment of Chase Farm hospital in north London, a project that is thought to be worth over £100m.
Sweett worked in partnership with Royal Free London NHS Foundation Trust to produce the outline business case for the new-build hospital, which was approved by the Department of Health and Treasury on 27 March.
The hospital's facilities will include a number of bed types, theatres, an outpatient department, urgent care centre, assessment units and endoscopy.
The project will also include a new energy centre and an extension of the car park, as well as disposing part of the site for residential development and a new school.
The full business case will be completed in September 2015, with the aim of starting site early 2016 and opening to the public in 2018.